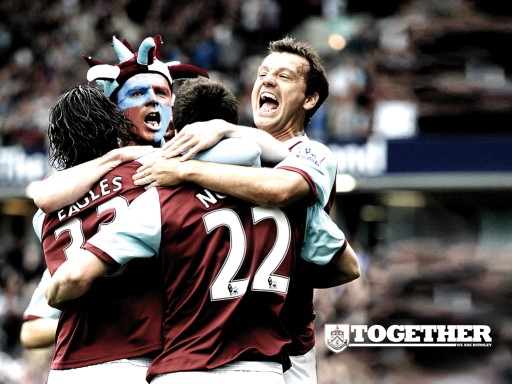 The "joys" of being an ex-pat football supporter.
Scroll down to read my musings about the Clarets







The Goal-den era!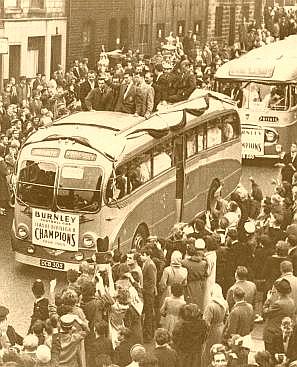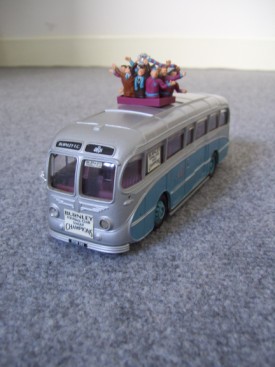 Belated musings, latest in bold type

Best wishes to Gary Parkinson and his family, let's hope he recovers from the paralysis after his stroke - it has been known. Come on you Parky!!
A website has been set up dedicated to Parky to help him and his family. Give him your support, leave a message and/or make a donation. Click here .
Whoops, this season (2010/11) ended and the next and now 2012/13 is on us. Apologies to anyone following my musings but a motorbike accident followed by house renovations put me off track. I'll archive this page soon and start again. A new manager and new start, sounds like a plan. Well done Terry Pashley and bye bye Eddie, ta for the compensation!
To conclude 2010/11 we finished 8th with 68 points and ironically if we'd beaten Forest and Leeds in those last few games we'd have made the play-offs at Forest's expense. In 2011/12 13th with 62 points was the result of a mediochre season so it's happen as well that I didn't waste my musings!!
How things can change so quickly, two more wins (Palace and Hull with Delfouneso's debut goal) made it look like we were on track for the play-offs but then the Millwall game to start us on a terrible run of results with lacklustre performances. 1 point from 12, 3 goals for (thank you Jay, good job someone is still scoring) and 9 against and three of those games at home against teams below us who we should have beaten. That is terrible form in anyone's book, we're not scoring and we're not defending either. We've got some difficult games coming up too so those play-offs are now looking like a non-starter with only 8 games remaining. Preston are still in with a dog's chance but the Palace win today didn't do them any favours. Blackpool are in the mire but if they can get a result at Fulham and if Arsenal can beat Rovers who knows? Anyway, we have enough problems of our own so let's hope Eddie can sort it out before the visit to Leicester.
Apart from the West Ham débacle an excellent run of results, shame we couldn't nick it at Cardiff. A great result against Norwich. The own goal at Watford was a classic, bound to be on some DVD in the future. Then we added to Preston's woes, surely they are down now. Looks like we got the right manager!
A scoreless draw at home to QPR to end Gray's tenure which wasn't too bad. A scoreless draw at Scunny to start Eddie Howe's was disappointing as revenge beckoned. An away win at Pompey was not to be sniffed at and knocking Burton Albion, another potential banana skin, out of the FA Cup was a plus (though the next round draw, West Ham away was not as hoped). With the signing of Charlie Austin an away trip to Doncaster who were in poor form looked like a banker. Last time we played at the Keepmoat I was there and it was a dire match as we went down 2-1, playing awfully. By all accounts this was worse, we hardly threatened and lost to an own goal. We can only hope that the manager has learned a lot from this game. So EH has drawn 1, won 1 and lost 1 in the league, not an auspicious start against lowly opposition. Norwich will be a greater test on Saturday. Brian Jensen wants to stay now so hopefully we can concentrate on matches and get a settled team.
Bye, bye Brian. The Burnley fans wanted to hit out after the Coyle betrayal so the Board brought in Brian. After 12 months in hell he has moved on and Eddie Howe steps up to the job. A young manager, untried at this level but with everything to prove. He must think he can do it and he must have some respect for Burnley having turned down jobs at Palace and Charlton and saying he would not leave the Cherries (why do managers say that??). Of course we wish him luck and thanks to Stuart Gray and co for taking the reins awhile. It seemed for a shortwhile that our first away win at Barnsley may have saved Brian Laws' bacon but the home defeat to Scunthorpe following the Leeds debacle at home was the final nail in his coffin. Results under Gray weren't too bad with the players (as expected) putting in more effort and playing some good football, the defeat at Reading being more about missed chances than being outplayed. A good win against Port Vale (4-2, FA Cup) meant 9 goals in 3 games but unfortunately 6 conceded. Howe was a defender so perhaps he can improve matters there! QPR tomorrow, let's hope the Gray days finish on a high. We almost did it at Loftus Road so let's do it at Turf Moor.
A disappointing loss at Coventry, a last gasp home win against Derby and a match at Portsmouth lost to the weather (which has ballsed up my fixtures table for showing equivalent points to our last promotion season). Apparently unlucky at Coventry in a game no-one deserved to win, by all accounts our worst away performance of the season. Conversely 2 goals in the last 10 minutes gave us a deserved victory over the Rams after a lacklustre first half but a good second half performance. We briefly climbed back into the play-offs until Norwich beat Ipswich the following day then dropped to 8th the following week. Everything still to play for and the good news is that England have just beaten Australia in the second Ashes Test. No joy with the World Cup though, perhaps we got too cocky but it must be said that the voting definitely looked dodgy IMHO? Somebody said we should bid for the 2066 World Cup, we may get the sympathy vote.
Well, no defeats but two more draws and a long awaited win. Since Middlesbrough we have only lost the Reading match in the League but have drawn seven of the last eleven games (with three wins). Drawing at Norwich would have been a good result if we hadn't been leading 2-0 at half time. Dropping points at home to Doncaster was a big disappointment which had the 'Laws out' brigade in full voice on the forums. The run up to Christmas could decide his future, we need to be in the play-off positions. On a bright note we are only 3 points behind where we were 2 years ago when we made the play-offs. Let's get some wins Brian and Coventry would be a good place to start, let's get that monkey off our back.
A mixed bag of results since my last review, two defeats although one honourable one in the League Cup at Villa Park after extra time (1-2). We played well and should have won but credit to Villa for never saying die and hanging on with 10 men in the second half of the extra time. The two away draws, especially the one at Loftus Road would have been acceptable apart from the ignominious defeat at home to Reading, 0-4. Their revenge for the Play-offs continues. Good to see Graham Alexander net a penalty and become the first player to score against QPR at home this season. It is noticeable though that for the first time we have fallen behind the equivalent points level of our promotion season (21 to 23).
Five games, no defeats and only one goal conceded. Unfortunately 3 of those were draws, two of which we should deservedly have won, namely away at Crystal Palace and home to Bristol City. We were just unlucky at Palace but with 28 attempts on goal against Bristol City including Grezza missing his first penalty in 19 we should have mudered them. He even shot wide, it wasn't a brilliant save as most of us probably expected Alexander's first miss to be. But, and a big BUT, we beat Judas Iscariot's Bolton at the Turf in the League Cup. How good did that feel? Oh happy days. Winning 1-0 with Wade Elliott getting the goal even had overtones of the Play-Off Final which gave Judas his finest moment. The pundits think Burnley fans have and still are over-reacting to Coyle's departure, they didn't take his false promises to heart like we did. Every time I see him on the box it makes my blood boil. Following Bolton we had that excellent 4-0 win over a Hull side that hadn't conceded in their previous 3 games. Then down to the new Den, Carlisle sent off (perhaps a bit harshly) in the 7th minute and we looked doomed. Up stepped Jay-Rod to get his first away goal and we had a glimmer of hope, though our lead only lasted a few minutes. However we hung on for the draw playing almost 90 minutes with 10 men. It made up for the Palace game, an excellent result given the circumstances.
Well, 3 unusual games since last I mused. Swansea away looked good for a point or 3 but it was not to be. Swansea should have run away with the match early doors but at a goal down we were still in it and did have our chances as the game progressed. Their red card gave us a bit of hope but it was soon nullified when Mears got his red 2 minutes later. Next match at home. I couldn't believe the Preston match was live on BBC2, so as we can get this in France I was chuffed to mintballs. We've also got a new sat box with hard drive so I could record it as well. At 3-1 down I was bemoaning the waste of disk space and disgusted at our lacklustre performance given the amount of possession we'd had (this is becoming quite common now, we can keep the ball but don't do much with it!). We were playing better and a goal did look on the cards and when it came it was a cracker and with 6 mins left I thought we may steal a draw here. A few minutes later and Chris Iwelumo completes his hattrick with a neat header and the points are shared. But that wasn't the end, Jay Rodriguez nodded in a fourth while Preston were still rocking and we grabbed all 3 points. The 5 mins added time which would have been appreciated 10 mins ago were now a burden but Preston didn't really trouble us as we were in control of the game. Given that their first goal should have been disallowed for handball and we should have had a penalty Preston's red card was justice. When I watched the game a second time (thanks Humax) we actually seemed to play better than I gave us credit for at the first watching! Claret tinted specs I suppose. So now to Middlesbrough and the Smoggies. One nil up, just over 10 mins to go and dominating possession (again) then losing 2-1 with the second goal coming in the last minute of injury time. Almost like the Preston match in reverse. Still, point for point we are doing better than in our promotion season (see table below) but Crystal Palace will be difficult. They had a bad start but had their confidence boosted by destroying Pompey 4-1.
Not a bad start to the season, two home wins (Fortress Turf Moor?) and a fighting draw at Ipswich with 10 men, ie. undefeated in 3 games and against teams which you would have expected to be in the play-offs at the end of the season. Well done Chris Iwelumo on his two goals so far and to Graham Alexander on his 18th penalty goal for Burnley. Swansea away next week, at least they haven't got Craig Bellamy (how's cash strapped Cardiff pulled that off?) It was a shame Blackpool were brought back down to earth by Arsenal tho they did play a lot of the match with 10 men and I think there are some shaky teams in the Premiership so I wouldn't write them off yet.

LEAGUE (ONLY) RESULTS 2010/2011 (The Clarets' score first)


nb. End column shows equivalent points in last promotion season 2008/09
| | | | | |
| --- | --- | --- | --- | --- |
| Date, H or A | Opponents | Score | Points | 08/09 Pts |
| 07/08/10 H v | Nottingham Forest | 1-0 | 3 | 0 |
| 14/08/10 A v | Ipswich Town | 1-1 | 4 | 0 |
| 21/08/10 H v | Leicester City | 3-0 | 7 | 1 |
| 28/08/10 A v | Swansea City | 0-1 | 7 | 2 |
| 11/09/10 H v | Preston North End | 4-3 | 10 | 5 |
| 14/09/10 A v | Middlesbrough | 1-2 | 10 | 8 |
| 18/09/10 A v | Crystal Palace | 0-0 | 11 | 9 |
| 25/09/10 H v | Bristol City | 0-0 | 12 | 12 |
| 28/09/10 H v | Hull City | 4-0 | 15 | 15 |
| 02/10/10 A v | Millwall | 1-1 | 16 | 15 |
| 16/10/10 A v | Sheffield United | 3-3 | 17 | 16 |
| 19/10/10 H v | Barnsley | 3-0 | 20 | 19 |
| 23/10/10 H v | Reading | 0-4 | 20 | 20 |
| 30/10/10 A v | Queens Park Rangers | 1-1 | 21 | 23 |
| 06/11/10 A v | Norwich City | 2-2 | 22 | 26 |
| 09/11/10 H v | Doncaster Rovers | 1-1 | 23 | 26 |
| 13/11/10 H v | Watford | 3-2 | 26 | 29 |
| 20/11/10 A v | Coventry City | 0-1 | 26 | 30 |
| 27/11/10 H v | Derby County | 2-1 | 29 | 30 |
| 04/12/10 A v | Portsmouth 25/01/11 | 2-1 | 32 | 33 |
| 11/12/10 H v | Leeds United | 2-3 | 32 | 36 |
| 18/12/10 A v | Cardiff City 15/02/11 | 1-1 | 33 | 37 |
| 26/12/10 A v | Barnsley | 2-1 | 36 | 40 |
| 28/12/10 H v | Scunthorpe United | 0-2 | 36 | 43 |
| 01/01/11 H v | Sheffield United | 4-2 | 39 | 43 |
| 03/01/11 A v | Reading | 1-2 | 39 | 43 |
| 15/01/11 H v | Queens Park Rangers | 0-0 | 40 | 43 |
| 22/01/11 A v | Scunthorpe United | 0-0 | 41 | 43 |
| 01/02/11 A v | Doncaster Rovers | 0-1 | 41 | 43 |
| 05/02/11 H v | Norwich City | 2-1 | 44 | 46 |
| 12/02/11 A v | Watford | 3-1 | 47 | 47 |
| 19/02/11 H v | Coventry City 15/03/11 | 2-2 | 48 | 50 |
| 22/02/11 H v | Middlesbrough 19/04/11 | 3-1 | 51 | 51 |
| 26/02/11 A v | Preston North End | 2-1 | 54 | 52 |
| 05/03/11 H v | Crystal Palace | 1-0 | 57 | 52 |
| 08/03/11 A v | Hull City | 1-0 | 60 | 55 |
| 12/03/11 H v | Millwall | 0-3 | 60 | 58 |
| 19/03/11 A v | Bristol City | 0-2 | 60 | 61 |
| 02/04/11 H v | Ipswich Town | 1-2 | 60 | 62 |
| 09/04/11 A v | Leicester City | 0-4 | 60 | 65 |
| 12/04/11 A v | Nottingham Forest | 0-2 | 60 | 66 |
| 16/04/11 H v | Swansea City | 2-1 | 63 | 69 |
| 23/04/11 A v | Derby County | 4-2 | 66 | 69 |
| 25/04/11 H v | Portsmouth | 1-1 | 67 | 72 |
| 30/04/11 A v | Leeds United | 0-1 | 67 | 73 |
| 08/05/11 H v | Cardiff City | 1-1 | 68 | 76 |
The points column shows the correct total but because of rearranged games it is not in the correct order. It can still be used for comparison with our promotion winning season.

---
Previous Musings:

Season 2010/2011
Season 2009/2010

Season 2008/2009

Season 2007/2008


---
Links
Check these out if you haven't already.

BFC related sites:-

The Official Site: www.burnleyfootballclub.premiumtv.co.uk

Burnley page on 'local' newspaper: Lancashire Evening Telegraph

A good Clarets website: www.claretsmad.co.uk

More BFC info at: www.burnley.vitalfootball.co.uk

The Longside: www.thelongside.co.uk

The London Clarets: www.londonclarets.com

BFC news and views : www.burnley125.co.uk

Online museum of all things claret and blue : www.claretsmuseum.com

BFC memorabilia shop : www.burnleyfootballshirts.com

Tiptoe Through The Longside (TTTL): www.fansonline.net/burnley

Other football related sites:-


Tim completed the 92 April 2008, well done that man!

Good footie news collection site, just follow the championship links: www.newsnow.co.uk/h/sport/football

Ground guide, full of useful info for travelling fans: www.footballgroundguide.com




Click badge to return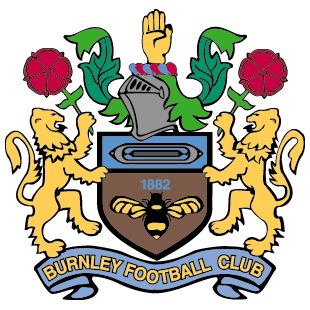 ---