BIKE LINKS





Touring in France and the roads are great, enjoying riding my VStrom this summer. Ride on!
( If anyone has any useful links let me know them)
Accommodation
MotoBreaks - Biker accommodation and tours in France run by UK bikers, sound lads (I've met them).

Bike Stay - Worldwide accommodation for bikers

Sport
MotoGP - with moto2 and moto3

SBK - World Superbikes
BSB - British Superbikes
General
New and Used Motorcycles and Scooters for sale - New and Used motorcycles and scooters for sale from Motorcycle Supermarket. Find Bikes, Insurance, Finance and warranties all under one roof! Bikes from Kawasaki, Honda, Suzuki, Yamaha and many more!
Bikers Heaven - UK web based bikers' directory.

About:Motorcycles - An American bikers' site. Good for riding tips.

Honda Trail Bike Forum - Not just for Hondas or Trail bikes. Includes a wealth of knowledge.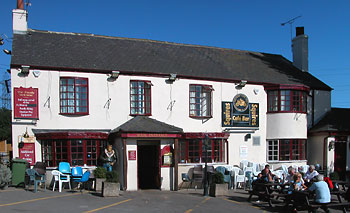 Squires Caf' - The Yorkshire ride out, Sherburn with or without 'elmet.



Motorbike UK - Biker Search Engine with loads of useful links.

Vintage Bike - Fancy a classic?
Sheldon's EMU - Classic European Motorcycles
Motorcycle UK - The motorcyclist's website
Motorcycle.co.uk - UK Motorcycle Community
Bike Club UK - started in Bucks, now national
Triumph Tiger 90 - Site devoted to the Bonnie's little brother.
Magazines
MCN - Motorcycle News
Ride - The mag that evaluates everything
Bike - Britain's best selling biker monthly
The Riders' Digest - Free online biker mag
Superbike - Sports bike mag
Fast Bikes - Like it says on the tin..
Visor Down - formerly Two Wheels Only TWO
Motorcycle Sport and Leisure - The quality monthly
Motorcycle Monthly - The free monthly
Motorcycle Mechanics - The classic tech mag
Classic Motorcycle - Over 50? drool on..

Rossendale Bike Show - nb. the 2007 show was cancelled and the website is no more. It appears that the show is now defunct which is a shame. I don't know why the website has gone as there were some good things on it. I've tried to find out if there is any chance of a revival but I can't find anything concrete apart from a year old reference to a show in 2009. The venue, Rawtenstall, has changed dramatically (new build etc.) so perhaps the show being held there is no longer feasible although the main reason for its demise appears to be due to a lack of volunteers to run the show. Thanks are due to the organisers for past years' events. I guess the show was a victim of its own success.
---
My Gallery - A few pics of my bikes and some mates (featuring my tatty Triumph Tiger 90)






The above should keep you out of mischief for awhile. Click on the Aprilia Peg to return.




---